BENNAIM NADLAN REAL ESTATE AGENCY | BUILDING TRUST
So it is no coincidence that the motto of Bennaim Nadlan Real Estate is "BUILDING TRUST!" With an experience accumulated since 1991 in real estate in Israel and France, Bennaim Nadlan agency is distinguished by its ability to build a unique trusting relationship with each client.
In Israel, in a real estate market where the customer is extremely solicited, our real estate agency is distinguished by its professionalism and quality service. Trusting Bennaim Nadlan means the benefit of 5 assets fundamental to the success of your real estate project in Israel.
The benefit of
5 assets fundamental
to the success of your real estate project in Israel​
1. Expert support
Bennaim Nadlan puts its real estate expert knowledge to your service. Thus individuals who wish to buy an apartment in Israel, be it investors or owners looking for rental management with high profitability, benefit from:
Perfect knowledge of the real estate market in Israel,
Expertise in real estate law and Israeli administrative standards
Proficiency in marketing negotiation
Most up to date computerized tools

2. Knowledge of the best sites:
Location is the number one criterion in real estate. In Israel, perhaps more than elsewhere, real estate has undoubtedly an additional and unique dimension due to its historical and emotional context which gives a soul to the stones! By buying an apartment in Israel, we do not realize a mere real estate transaction… Our knowledge of the sites, places and cities of Israel and their history, ensures a better investment in Israel.
A well-made investment in Jerusalem
Bennaim Nadlan is located in Jerusalem, at the heart of the old Katamon quarters, close to the Bakaa and "German colony" residential areas, which are adjacent to Emek Refaim, a street bustling with life and shopping. The area of expertise of our real estate agency is the central neighborhoods of Jerusalem, as well as some peripheral quarters such as Har-Homa. As members of Shiran, an organization bringing together real estate professionals of Jerusalem, our agents have an overview over the whole of Jerusalem real estate network. Exclusive access to an updated database allows a better perception of the housing market and its evolution. For the best real estate advice.
A well-made investment in Tel Aviv and in major cities of Israel
Furthermore, Bennaim Nadlan collaborates with reputable real estate agencies in other major cities of Israel, to offer you the best real estate services.
Buying an apartment in Tel Aviv, Netanya or Eilat with the same quality and benefit is now possible.
3. Vision of the real estate businesses
Bennaim Nadlan's vision: combining traditional values of real estate with modern methods and technologies (3D virtual tours of our apartments in Israel)
This vision is applied in our various real estate activities:
Real Estate Transaction: Sale and purchase of apartments in Israel
Rental: apartment rental in Jerusalem and in major cities of Israel
Property management: Rental management and management of property
Trustee of condominiums

4. An attentive ear
At Bennaim Nadlan, we practice proactive listening. An approach that provides good customer understanding and anticipation of their needs; guaranteeing effectiveness and time saving.

5. An atmosphere of trust
Responsiveness, honesty and reliability: by creating an atmosphere of trust and cooperation, we put everything on our side to succeed in your real estate project TOGETHER!
A beautiful and solid building – a villa, apartment building, office tower – in order to last, should have very good foundations. Although invisible, they are nevertheless indispensable for the continuity of the work.
An atmosphere of trust
Our Team
We put everything on our side to succeed in your real estate project together!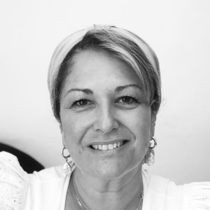 Our prices
Real Estate Services
Our various real estate activities
Sale and purchase in Israel: 2% + VAT
If the apartment is rented:
6% of the amount of annual rent + VAT
If the apartment is vacant:
500 ILS / month + VAT
10% + VAT of the entire building's current monthly expenses